All African Airways Staff
At All African Airways, we have a management team with specific responsibilities available, to assist you with any queries, no matter how big or small. A great first point of contact is always our Discord channel, but for specific queries, you may reach out to either of our following staff members:
Our Owner and CEO / Webmaster
Our CEO is ultimately responsible for our Virtual Airlines and for our website.
He oversees our general operations, our finances, and our alliances with other virtual airlines, in order to decide on the best strategy for growing our virtual business going forward.
In addition, our CEO is the creator and owner of the All African Airways brand, and he also creates liveries for our whole aircraft fleet.
Feel free to contact our CEO at any time, also if you find any errors on our website, or if you wish to propose any updates to same.
Click here to visit our CEO's profile page.
Hub Managers
All African Airways currently serves numerous destinations in multiple continents.
To properly manage and streamline our operations, and maintain our ever-expanding fleet or aircraft, we have the following international hubs available, each with a dedicated Hub Manager, who will gladly assist you with any queries related to their respective areas of responsibility:
...Paris (LFPG)
...Abidjan (DIAP)
...Johannesburg (FAOR)
...Sydney (YSSY)
Our Fleet Manager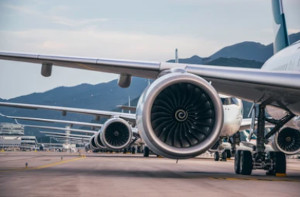 At All African Airways, we strive to accommodate all our pilots, and for this reason, we have a wide variety of aircraft available, which you may feel free to book for your virtual ventures.
Our Fleet Manager is ultimately responsible for the addition of new aircraft, as well as the maintenance of our current fleet.
If you would like to fly with an aircraft which is not currently available on our fleet, please reach out to our Fleet Manager, who will happily consider adding another aircraft to our current fleet.
You may
click here
for more information about our current fleet.
Click here to visit our Fleet Manager's profile page.
Our Events Manager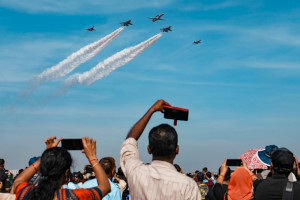 If you'd like to participate in All African Airways virtual tours and events, or if you'd like to suggest new and exciting virtual aviation ventures, please feel free to reach out to our Events Manager for more information.
We currently have a large number of tours available, and for successful completion of those, you'll be awarded with a custom badge, which will be proudly displayed on your pilot profile.
Click here for the tours that are currently available for our pilots to participate in.
Click here to visit our Event Manager's profile page.
Our Chief Instructor
Our Chief Instructor will happily assist you in getting registered and flying as a valuable and recognised All African Airways pilot.
He also assists with the operational management of our Lanseria (FALA) based Flight School, as well as our Museum, which is located at Cape Town International airport (FACT).
In addition, he will do (virtual) investigations of (and reporting on) accidents and incidents, which may occur in our VA from time to time.
Click here to visit our Chief Instructor's profile page.